testimonial
No growth at all except what she was paying in
When one of her investment policies matured, Felicia Roman, who had been contributing diligently to various policies for years, decided to do a little analysis. "I was horrified to see that the fund was growing only by the instalments that I was paying."
The 56-year-old who is semi-retired started looking for an investment manager that offered better returns and more transparency. That is when she came across 10X.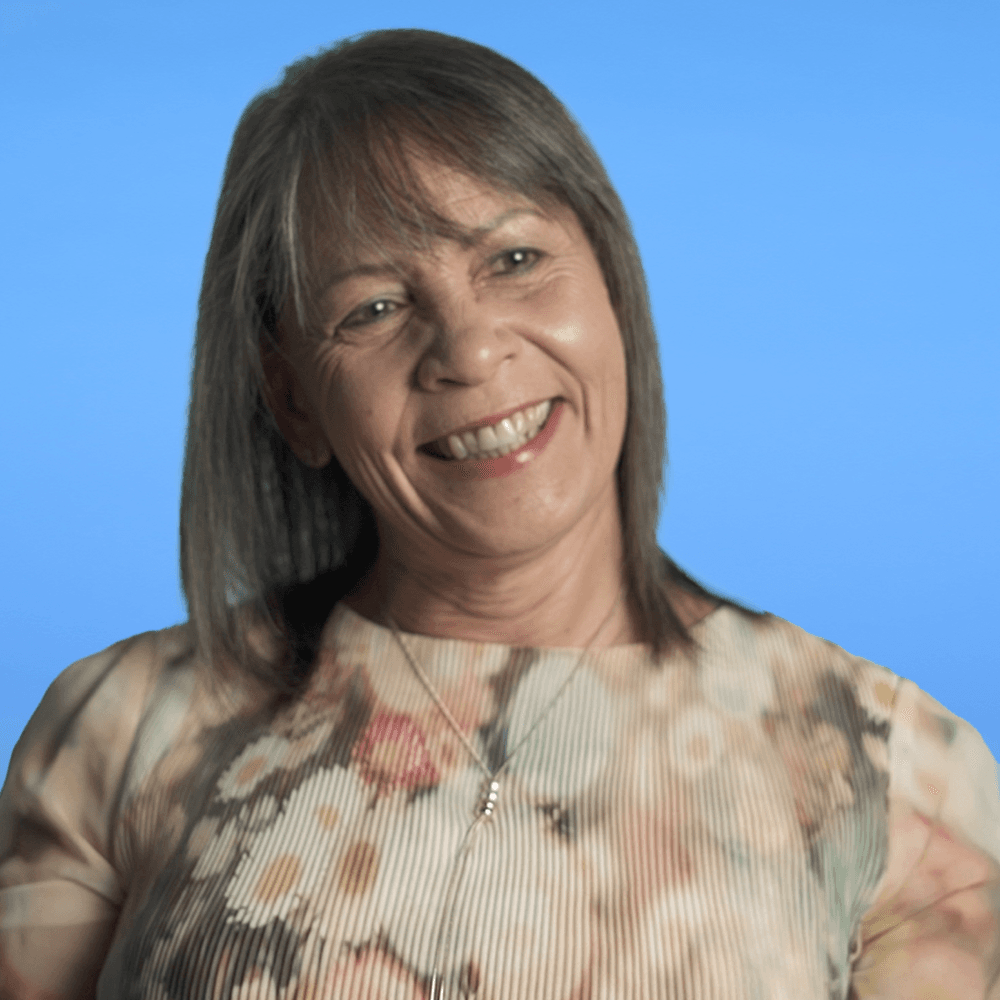 "I had retirement products with the older established providers but was not particularly happy with what I was receiving in terms of returns," she says.
"The beauty of new tech nowadays means you sit in your bedroom, you can sit watching TV, and Google everything."
Calculate how much you will need to save to retire with dignity
Felicia remembers doing some research online and 10X's name came up. She filled in a contact form on the site. It was on the weekend, she remembers, and she was pleasantly surprised to receive information back from a 10X consultant that very weekend.
She describes herself as being "a little averse to financial consultants" but was won over by the 10X consultant's "very balanced view" and the lack of a hard sell.
"What I really appreciated was that I told the consultant what my different products were and he said, 'These are your options, I think one or two of your products are doing fine, you don't have to move them.' It wasn't a hard sell or trying to convince me to move everything into the 10X stable."
She moved the recommended product across to 10X and since then has moved another investment product across.
Before seeing the awful returns on the policy that matured, Felicia said, she never paid too much attention to retirement and retirement funding. "All you do is pay your monthly contribution and annually you get a statement that tells you about the performance."
Even then it is not very easy to see what you are paying.
Apply for a free fee analysis and cost comparison
"I think with most insurance companies they don't particularly show you what you are paying for and what the fees are on an annual basis. I can't quote percentages but I know that it was way more than what 10X is charging."
In addition to low fees and good returns, Felicia said, what she enjoyed when she moved to 10X was that everything was presented in a way that was simple.
"Anybody with a fair sense of information and understanding could understand it … you didn't have to have a degree in finance."
Felicia says when she looks at her 10X statements she can see the exact amount she is paying.
"I have been a 10X client for just over a year. I could see that in the past year the capital I invested in my living annuity with 10X has grown substantially. If only I had known this, I probably would have moved my money much earlier."
Felicia, who describes herself as very strong advocate for 10X, worries that so many South Africans blindly entrust their retirement savings to other people.
"I think it is companies like 10X, who are disrupting this industry, who are making it so much easier for people who don't understand retirement to get closer to understanding and taking control of their own retirement planning."
Her advice to people approaching retirement is: "Don't be overwhelmed, don't be disillusioned, it is part of the reality of ageing. If you have a positive approach and you are speaking to people who are doing things differently in the industry you will be surprised at how easy it is and how much your money can work for you."
Use the 10X calculator to see how much you will need to save to have a dignified retirement
She adds: "Take control and take charge. Don't always believe in brands that you have been familiar with and brands that sell you a solution. I was with a brand for many years and the only time I heard from them was at the point at which I told them I wanted to move my money."
The views expressed in this interview are Felicia's opinion, based on his personal experience, and should not be construed as financial or tax advice. Felicia Roman was not paid for this interview although 10X compensated him for time spent and expenses incurred on the day.
How can we
10X Your future?
Begin your journey to a secure future with 10X Investments. Explore our range of retirement products designed to help you grow your wealth and achieve financial success.