testimonial
Sacrifices today, options tomorrow
Avishkar Brijmohun is not sure what retirement will look like when he gets there, but he is working hard now to make sure he has choices then.
"Will I be staying home watching Netflix?" he asks. Not likely, but he wants to be sure he has the freedom to do that if he wants to. Maybe he will want to travel, or perhaps exercise the freedom to take a lower-paying job that gives him more joy.
One thing he is sure about is that he doesn't want to be stuck in a 9-5 job that he does not enjoy when he gets to "65 or 67 or whatever retirement age will be then".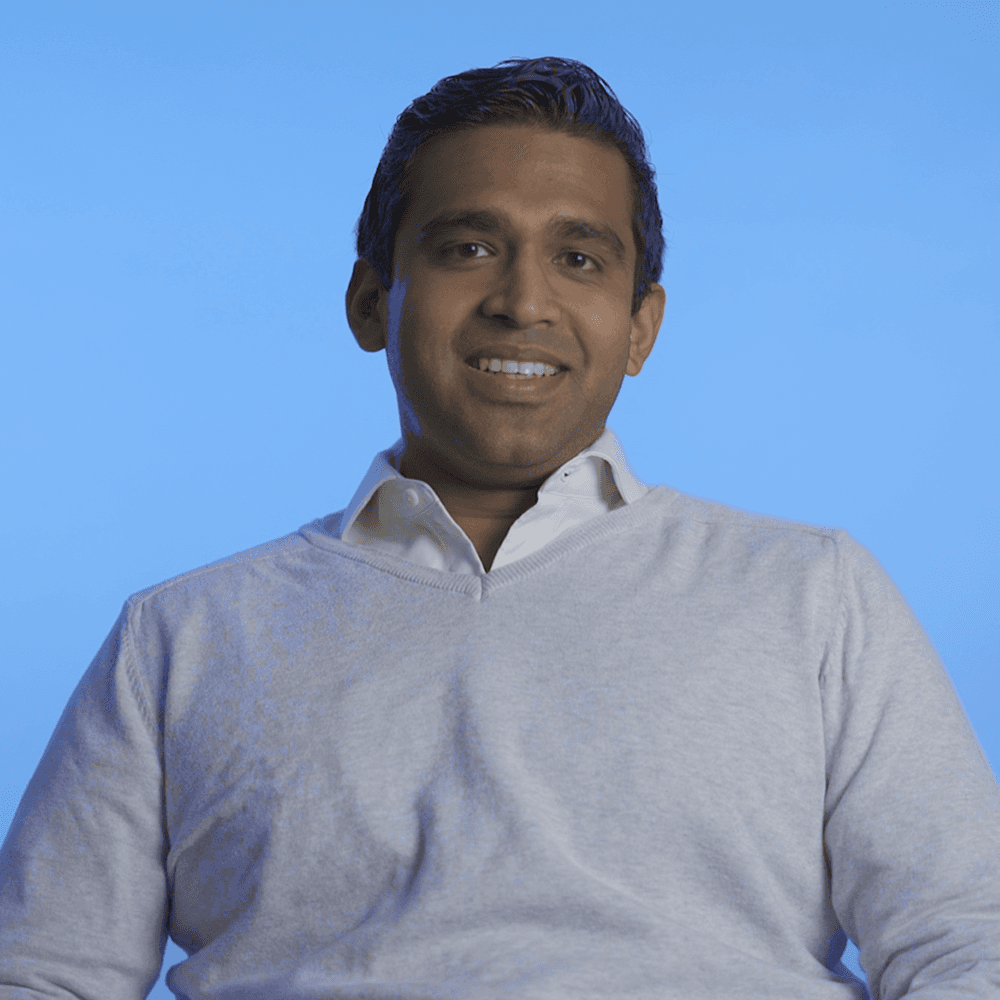 Avishkar started his retirement savings journey at 21 when he started working. He describes himself as lucky in that he worked for a company where retirement saving was compulsory. When he left that job almost a decade later, he resisted the "extreme temptation" to cash in his savings, moving them instead to a Preservation Fund at 10X.
That was an easy decision, he says, because he had been thinking about it for some time and had done his homework. Avishkar had been looking at 10X for a while and there were a lot of things that he liked about the company, starting with the fees and the products available.
"The helpfulness and the ability of the guys who were helping me move my funds across convinced me that this is a service provider that is actually really interested in my money, my investments."
He adds that a positive experience on the 10X website, particularly with the 10X giraffe that helps you see how you are tracking towards your retirement goal, helped get him "over the line".
As a 10X client, Avishkar says he logs into the website about once a month. He enjoys the ease of logging in without having to remember a username and the simplicity of accessing information about his investments, "all the little things that help me keep in touch with my long-term savings".
While he says it is empowering to feel like he is on track to have the options he wants when he gets to retirement age, Avishkar says, "you can't really say you are done until you are actually there".
Advice that he has for his contemporaries is to start young, keep going and "control the controllables, especially your costs".
He understands that it can be daunting to start. The number you have to get to, your retirement savings target, can look "immense, terrifying" at the beginning, but once you have made the decision and have started the journey, it "becomes less scary".
"I can't emphasize it enough: You start early and you keep going. You almost have to have blinkers on to what is happening in the market every day. You put it in there, you leave it there, and you control the investment costs."
The problem, as he sees it, with young professionals/his generation is not so much an income problem, it is that "I want to spend all I get in and then some".
"We have this need to keep spending and it is really up to us to make that decision, and say what is enough."
By enough, he says he "doesn't mean living on peanut butter and crackers every day for the next 40 years … but about putting your money away for yourself and your family's future first, and then going after whatever you want to do with what is left".
How can we
10X Your future?
Begin your journey to a secure future with 10X Investments. Explore our range of retirement products designed to help you grow your wealth and achieve financial success.